PRG and Give a Book were honoured to be chosen as official charity partners to the new Penshurst Festival. Sarah Turvey, Director of PRG, reports.
On Saturday, October 5th Give a Book's Executive Director Victoria Gray and I spent the day in the beautiful Kent village of Penshurst where a new festival of books and music was fizzing.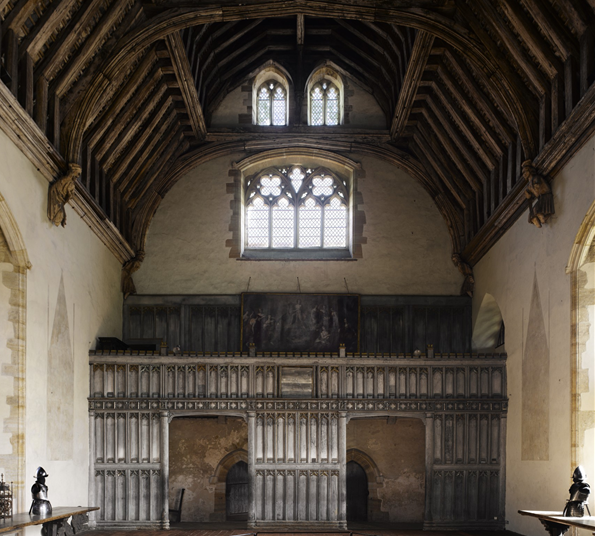 Events began on Friday evening with a reception in the splendid medieval Baron's Hall of Penshurst Place, ancestral home of the Sidney family and inspiration for Ben Jonson's 17c poem 'To Penshurst'. Jonson describes an idyll of ease and hospitality and there was great abundance of it at the festival.
Highlights of our visit included a talk and literary lunch with Loyd Grossman who presented five books that in his words 'made me change my mind'. It was a varied clutch: Treasure Island, The Diary of a Nobody, Middlemarch, The Great Gatsby and Fernand Braudel's The Mediterranean: And the Mediterranean World in the Age of Philip II.
Two of the titles are also popular with PRG groups and it was pleasing that the passage Loyd chose from Treasure Island to show Stevenson's mastery of terrifying excitement was the very same one read out with delight by a member at one of our reading group sessions.
Loyd celebrated The Great Gatsby for the brilliant economy of Fitzgerald's presentation of a world of wealth and waste. I couldn't help but recall the comments of a member at HMP Ashfield; a different register but I think he and Loyd were getting at the same thing:
The first third – I couldn't see the point. It was like watching Made in Chelsea. But then I got it and I loved the rest of it.
Over lunch Victoria and I were invited to make a brief presentation about the work of Give a Book and PRG. Victoria outlined the range of Give a Book's activities and its achievements, not least the supply of over 49,000 dictionaries to prisoners. We also talked about the power of PRG's groups to connect prisoner readers with each other, with the world outside and with themselves. The most powerful words we had were those submitted by a member at HMP Wandsworth for the 2019 PRG Awards. His nomination for best discussion was Antonio Iturbe's The Librarian of Auschwitz:
The discussion pushed us up against a wall of introspection. A female hairdresser from Bavaria turned Nazi, turned executioner – an everyday German who in another era would have remained so. We ask: who are we? what are we capable of? It's a profound question.
*
The festival continued after lunch with a terrific session with author Sonia Purnell.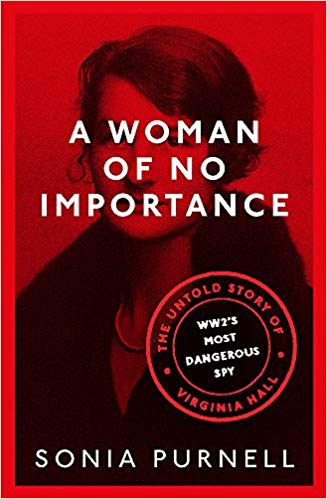 Sonia's 2012 Just Boris: A Tale of Blond Ambition was an early and very prescient biography of the new prime minister and she spoke fascinatingly about it and him. Her most recent book is A Woman of No Importance about Virginia Hall, an American woman who lost a leg in an early hunting accident but went on to become one of the first and most successful of the Special Operations Executive's secret agents in occupied France. It's an extraordinary story and Sonia brought it vividly to life for us.
The Penshurst Festival's Director is Helen Winning and the Artistic Director is David Lough, author of  No More Champagne: Churchill and His Money and most recently Darling Winston: Forty Years of Correspondence between Churchill and His Mother.
They have created a brilliant new event and Give a Book and PRG are very proud to be connected with it.
Roll on the 2020 Penshurst Festival!